You've come to the right place.
Have you ever felt that your songs weren't good enough? Do you find it nearly impossible to find time to write, let alone finish songs?
You're not alone.
As a songwriter myself, I've faced the same insecurities.
My songs are full of cliches
Nobody would want to sing this
(insert name) is way better than me
My songs all sound the same
I'm never happy with any of my songs
Still, you've known deep down in your soul that your songs need to be heard. You have a sphere of influence in your band, local church, college campus, small group, and your home where your songs can give voice to others.
You not only have a passion…you have a responsibility.
"David is a very gifted songwriter and worship leader with a great heart for the Church. He has put together a precise and insightful book here that is easy to dive into and could be a great help to young songwriters looking to further develop their craft."



-Ben Gowell // Songwriter, Guitarist for Paul Baloche, Michael W Smith, Sara Groves
What Is "The Worship Songwriter?"
The Worship Songwriter is an eBook designed to help you write your best songs. Whether you are a seasoned writer who needs some fresh inspiration or you have a brand new interest in writing worship songs, this is the book for you.
From idea conception to editing to finishing, The Worship Songwriter will guide you on a step by step process to finishing your song.
Here are some of the concepts you'll learn in The Worship Songwriter:
– The key to avoiding song sabotage

– The missing ingredient in your worship songs

– Writing theologically rich, yet accessible songs

– The best tips for structuring your co-writing sessions

– How to avoid cliches and unleash your full heart and passion in your songs

– The Worship Songwriter "10 step song editing checklist"

– Essential tips for testing your song in public

– How to push your song to its fullest potential

– The Worship Songwriter "1 Week Song Completion Plan"
I guarantee you'll love and benefit from The Worship Songwriter. Matter of fact, I will refund your money if you feel it was a waste of your time.
"WOW - I love David's approach in 'The Worship Songwriter'. I can tell he knows the path that us creatives need to take, and he is an effective guide in drawing others on to the path while dispelling some of the common misconceptions about what we do. I'm really grateful that David overcame his fear, kept an appointment with himself, and wrote this powerful and punchy little book!"




-Brian Doerksen // Integrity Recording Artist, Songwriter of Refiner's Fire, Come Now Is the Time to Worship, Hallelujah (Your Love Is Amazing)
For A Limited Time, Get "The Worship Songwriter" Bonuses
If you're like me, you love getting more than you pay for. That's exactly what I'm offering with this book. For a limited time, here's what you'll receive if you purchase The Worship Songwriter for $4.99: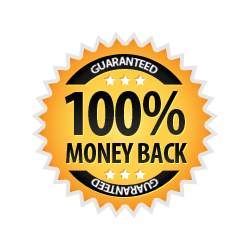 1. The Worship Songwriter Ebook – A beautiful, full color PDF edition of the book.
2. The Worship Songwriter Audiobook – Don't like to read? Included in this price is the audiobook. Challenge yourself to write songs as you drive, work out, or travel.
3. The Worship Songwriter Journal – An exclusive eJournal based on the concepts of the book. Print it out and put the principles into action right away.
All you have to do is click the button below to get started:
"This is a fantastic book that will help shape and develop your skills as a songwriter. You will be equipped and inspired to write songs that will encourage the church and ultimately bring glory to God."




-Ben Cantelon // Songwriter, Worship Leader, Soul Survivor
5 Reasons You Should Be A Worship Songwriter
1. Because your best songs are waiting to be written…
2. Because no one sees the world, hears from God, or has a voice like you…
3. Because you are a leader in your local community. Your songs serve your tribe…
4. Because the glories of God provide an endless supply of writing material…
5. Because you're called to more than full notebooks and unfulfilled dreams…
The Worship Songwriter was designed to be read quick so you could focus on what matters most – writing. It is broken down into a simple, practical, step-by-step process to make it easy for you to release your creativity.
Get started today…